Activities on the farm
Back to nature
Are you tired of the routine, the frenetic pace of modern life, the commitments, the urgency, the deadlines?

Do you need to take a break and find a more profound contact with yourself and the nature that surrounds you?

Come and visit us at Hotel San Gregorio.
We are in Pienza, in the heart of the Val d'Orcia.

Just staying with us and strolling to the town centre while contemplating the rolling hills all around takes your heart away and relaxes your senses....

But that is not all!
Treatment
Accommodation + Activities
Thanks to our collaboration with the Cognanello Farm in Montepulciano, we will be able to suggest a wide range of activities to complete your holiday experience and provide you with unforgettable memories.

Among the opportunities offered by the farm
 
- Visit the animals and activities on the farm
(duration: 30 minutes to one hour; cost: € 5)
- Small pony or big horse ride (saddle christening)
(duration: approx. 10 minutes; cost: € 10)
- Riding lesson for children
(duration: 30 minutes; cost: € 18)
- Riding lesson or outing for children or adults
(duration: one hour; cost: € 30)
- Tasting of farm products (cold cuts, cheese, jam, honey, olive oil and wine) (children: € 10; adults: € 15)
- Cooking class (preparation of fresh pasta or cheese)
(children: € 15; adults: € 20)
- Carriage ride
(duration: approx. one hour; cost: € 70 - max 4 adults)
- Trekking on horseback with the option of a picnic
(price to be agreed)

loading form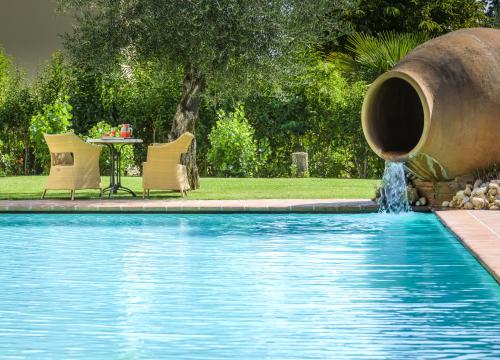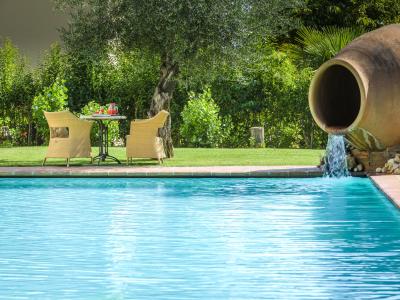 Strong points of the offer
Horseback riding
Cooking class
Tasting of typical products
New outdoor swimming pool
Sunbathing area with relaxing seats